Why Lake Pulse?
With more than a million lakes, Canadians are stewards of a large proportion of the world's freshwater. Lakes provide Canadians with a range of ecosystem services from drinking water to fishing, and act as "sentinels" of long-term environmental change.
Growing threats to lake health
But freshwater resources are under mounting pressure, such as accelerated lake eutrophication in agricultural regions, increased contaminants from diverse sources and cyanobacterial blooms. Land-use and climate changes can cause shifts in landscape properties, which is affecting how natural lakes function.
The extent of these changes across Canada is unclear and establishing the link between human activities, lake functioning and lake ecosystem services is one of our most pressing environmental questions.
Lake associations, municipalities and governmental agencies need accessible data on lake water quality. Science-based measurements focus on chemical, physical and biological characteristics, which can be compared to what is known about healthy lakes.
Water quality is essential for many reasons:
Ecology
The health of the lake ecosystem, including all the living organisms in the lake.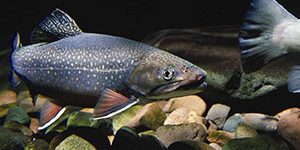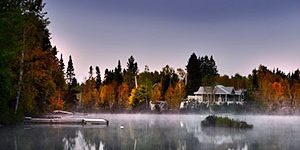 Economy
Degraded water quality can decrease property values and impact businesses.
Recreational and cultural activities
People enjoy spending time at lakes, and degraded lake health diminishes these activities.
A national perspective on lake health
LakePulse is a nationwide project examining a wide range of problems affecting our lakes. It is based on a shared and coherent scientific framework, employing robust and comparable methods, and brings together the Canadian freshwater research, environmental protection and policy communities.