Network Structure, Administrative & Specialist Teams
Network Administration, Specialists & Personnel
Representatives of the Highly Qualified Personnel (HQP) Committee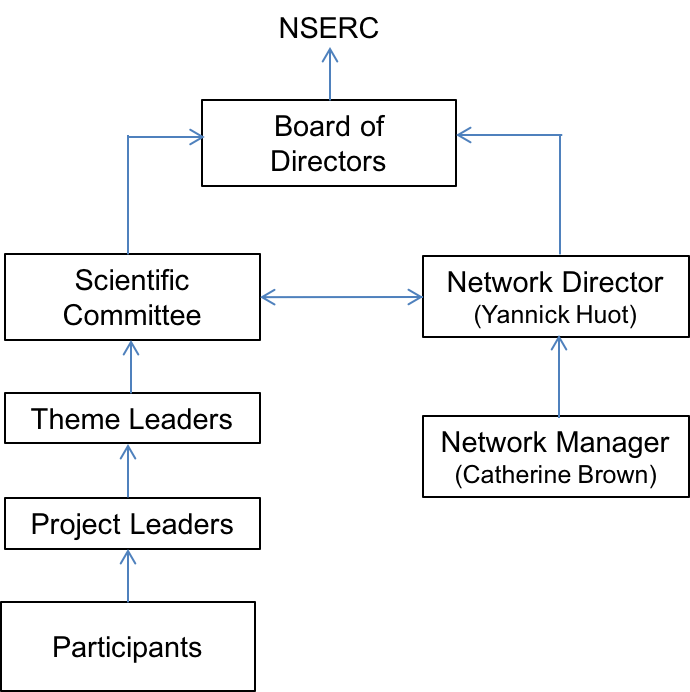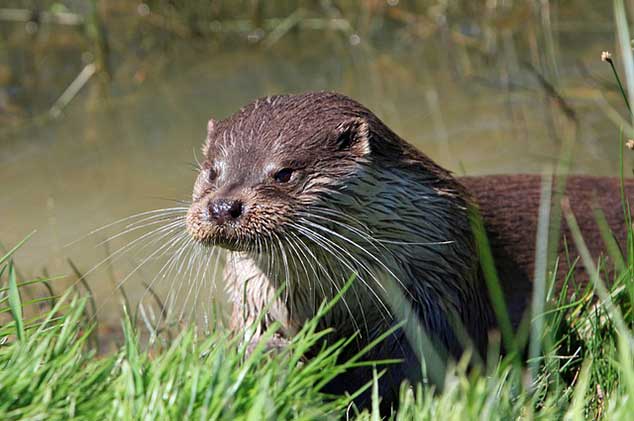 Board of Directors
Our Board of Directors ensures that all partners and stakeholders are represented and oversees the Network's activities.
Richard Butts (Chair) – Cross Sectoral Strategic Direction / Agriculture and Agri-Food Canada (retired)
Beatrix Beisner – Université du Québec à Montréal
Vincent Aimez – Vice-President Partnerships and Knowledge Transfer, Université de Sherbrooke
Nicole Armstrong – Manitoba Sustainable Development / Water Stewardship and Biodiversity Division
Kevin Cash – Environment and Climate Change Canada
John Downing – University of Minnesota Duluth
Yannick Huot – Université de Sherbrooke
Ralph Pentland – Forum for Leadership on Water; Canadian Water Issues Council, University of Toronto
Verena Tunnicliffe – University of Victoria
Ainsley McFarlane (non-voting) – NSERC Manager
Catherine Brown (non-voting) – Université de Sherbrooke
Scientific Committee
Our Scientific Committee includes senior researchers, partner researchers and international advisors. They help to coordinate and oversee our multidisciplinary research projects.
John Downing (Chair) – University of Minnesota Duluth
Stéphanie Brazeau – Public Health Agency of Canada
Catherine Brown (non-voting) – Université de Sherbrooke
Paul del Giorgio – Université du Québec à Montréal
Marie-Josée Fortin – University of Toronto
Irene Gregory-Eaves – McGill University
Daniel Hering – Universität Duisburg-Essen
Yannick Huot – Université de Sherbrooke
Andrew Lang – Memorial University of Newfoundland
Amina Pollard – U.S. Environmental Protection Agency
Jim Rusak – Ontario Ministry of the Environment and Climate Change