LakePulse Research (Alpha)
×
Lakes displayed
Lakes sampled by LakePulse
Estimated water colour of the lake

Lake variables
You can choose up to 2 variables
Chemical
Chloride Concentration (mg/L)
Dissolved Inorganic Carbon
DIC Concentration (mg/L)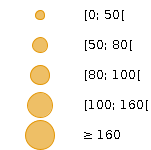 DOC Concentration (mg/L)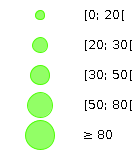 NO3 Concentration (µg/L)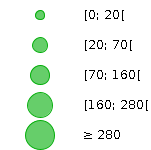 Sodium Concentration (mg/L)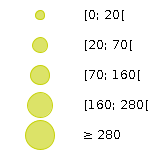 Soluble Reactive Phosphorus
SRP Concentration (µg/L)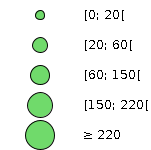 Phosphorus concentration (µg/L)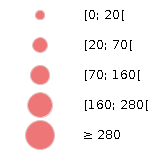 Nitrogen Concentration (mg/L)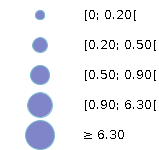 Optics
Secchi Depth (m)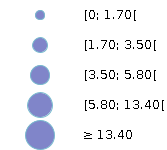 Coloured dissolved organic matter
Coloured dissolved organic matter (m⁻¹) at 440 nm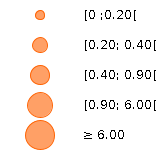 Total suspended solids (mg/L)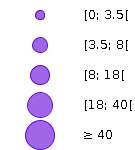 Biological & trophic status
Trophic State (Cholorophyll)
Cholorophyll a (trophic state)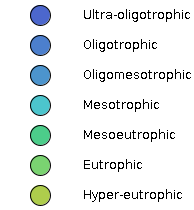 Trophic State (Secchi depth)
Secchi depth (trophic state)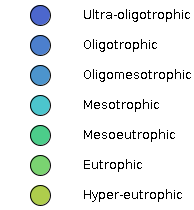 Trophic State (Total phosphorus)
Total phosphorus (trophic state)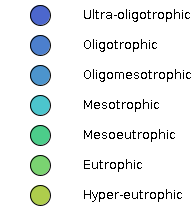 Watershed variable
You can choose up to 2 variables
Mean slopes (%)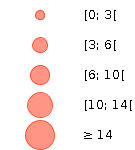 Watershed area (km²)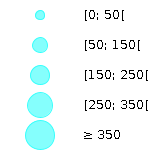 Watershed land use and land cover (%)
You can choose up to 2 variables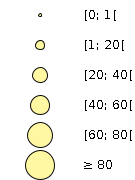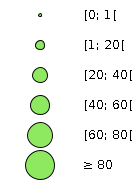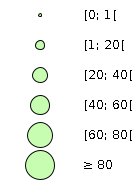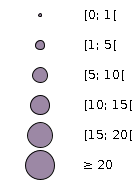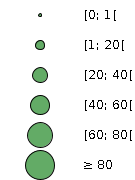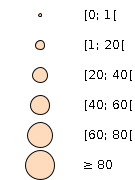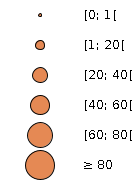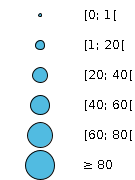 Data calculator (Beta)
×
hey you there, here some lake
Additional information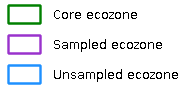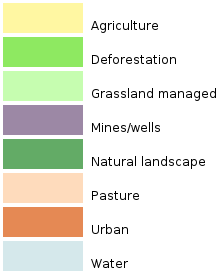 Lakepulse Record: Lake: Description:
Select a variable to see which lake among those sampled by LakePulse holds the record (data presented are approximate).
Lake
Characteristic
Biological
Chemical
Optics
Watershed
Comments, error or bug report
Whether you find a typo, you want an advanced new feature added or you just want to let us know what you think of the portal,
please send us an email by clicking on this link
.
We prefer if you can send one issue per email, don't hesitate to attach a screen shot or a picture.
Thank you for helping us to make the portal better.
Show variables distribution by :

Province/Territory

Ecozones

Show box plot
(Hover above to get statistics)

Select variables :

Show violin plot
(Show the distribution)

Show points
(Click on a point to get more lake info)
LakePulse partners all provided substantial support to LakePulse. This included data, logistical support, local and scientific expertise, and scholarships to our students and postdocs.
Quite simply, LakePulse would not have been possible without their help.

The funding for this project was provided by the Natural Sciences and Engineering Research Council of Canada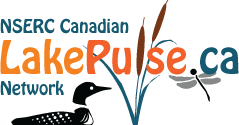 Credits
This portal presents the result of extensive field work, sample and data analysis, quality control by students, postdocs, research assistants and researchers from 10 universities across Canada which collaborated with
provincial and federal governments and other organizations
. See
lakepulse.ca
for more information on the program and participants. Design and technical aspects of the portal are carried out by the Université de Sherbrooke. 'Portal team': Jelena Juric, Jean-Sébastien Bruneau-Blais, Emma Dubrûle, and Maxime Fradette. Its development is supervised by Yannick Huot. We thank everyone who has commented and provided feedback during its construction.
,
Data access
The results presented in the current version of the web portal (phase 1) should not be used for scientific investigation (most were rounded, scaled, binned or otherwise modified to help with presentation and comparisons). They are meant to provide information to environmental stewards, policy makers and the public to understand and compare lakes in the context of others in Canada and their region. LakePulse will release its complete dataset once the students and postdocs have advanced their work and we are fully confident in the dataset.

This said, land use and land cover as well lake and watershed characteristics (size, slopes, etc.) are available and quality controlled and can be used for any purposes (available under the lake Characteristics and Watershed Characteristics to of each lake). The shapefiles of the watersheds and lakes are also provided under the 'Watershed Characteristics' tab of each lake under the 'learn more' section. These are also quality controlled and usable for any purposes.
Portal version:1.0.1
1.0.1 :
-New features : comparison of selected Lake, storymap, added information on the subclasses of the land use classes, aboriginal reserve
-Minor bug fixes
1.0.0 :
First version of the lake pulse portal. For this version, many basic tools were implemented to obtain information the lakes and to compare data between them. New functionalities will be added here. But for now, just explore the portal and you can use the story map to help you navigate.