Field team map for 2018
5 Field Teams
In 2018, the LakePulse field teams are planning to sample over 230 lakes in British Columbia, Saskatchewan, Alberta, Manitoba, Ontario, Nova Scotia and Newfoundland and Labrador. Their preliminary itineraries are shown in the map above.
Our hardworking field crews are carrying out a unique scientific mission that many believed was impossible. Fieldwork for eight weeks straight demands meticulous attention to detail, exhausting physical work and a readiness for creative problem-solving.
The field crews are outdoors all day (enjoying the black flies, mosquitoes, and other natural wonders), and they deal with complicated logistics as they drive to a new lake each day.
To create an interdisciplinary database for Canadian lakes, our field crews will spend a full day at 680 lakes, where they use diverse sampling methods.
After spending strenuous summers sampling lakes, our super-fit students return to universities across Canada to analyze lake samples and to work on various research projects. Their collective efforts will produce Canada's first national assessment of lake health by 2021.
Field Coordination Team
Based at the Université de Sherbrooke, the Field Coordination team provides logistical and technical support for the five field teams.
At each lake, the teams spend a strenuous day taking over 100 samples. In the evenings, they report back to the Field Coordination team.
Every week, the Field Coordination Team receives boxes full of thousands of samples from our 5 field teams out sampling lakes. The samples are checked and sent to various labs for analyses.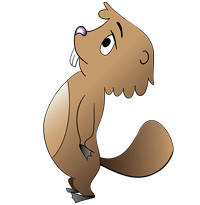 LAKES
TEAM MEMBERS PER LAKE
FULL DAY SAMPLING PER LAKE
PERSON-DAYS TO COLLECT LAKEPULSE SAMPLES