National Lake Pulse Survey
680 lakes across Canada
Over 3 summers, our field teams will travel across Canada to sample 680 lakes to create a nationwide baseline dataset:
560 lakes selected in 7 core ecozones for a range of sizes, lake colour properties and land-use impacts.
40 lakes selected for their historical archives or their importance for management purposes. This will help to provide a long-term context for understanding new data.
80 lakes in 4 northern ecozones to provide a north-south gradient across Canada.
Lakes sampled by end of summer 2017
Lakes sampled by end of summer 2018
Lakes sampled by end of summer 2019
This map shows the randomly selected lakes that were sampled during the summer of 2017 by our field teams. Note that more lakes in the Atlantic Maritime ecozone and the Boreal Shield ecozone will be sampled in 2018. Read more about our lake sampling campaign in 2017 on our blog!
Nationally-consistent water quality data
Field teams will collect samples using the same methods at all lakes so that the results can be compared across the country. Large spatial scales are needed to understand how lake functioning and biogeochemistry are affected by different stressors in various regions.
We are also collaborating closely with the Environmental Protection Agency's National Lakes Assessment to align our sampling protocols to allow continental-scale evaluations.
The measurements include indicators for: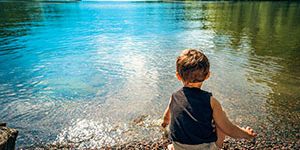 Water quality
Nutrients, dissolved oxygen, cyanobacteria abundance, pesticides & pharmaceuticals, etc.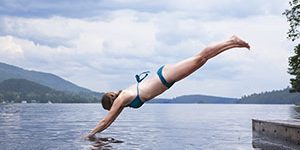 Recreation
Algal toxins, pathogens, etc.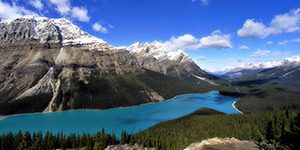 Physical habitat
Lakeshore cover, light attenuation & reflectance, watershed characteristics, etc.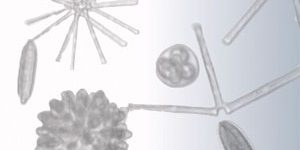 Biology
Algae, microscopic animals, bacteria, etc.
The information compiled in the National Lake Pulse Database will be made accessible online,
so that anyone can view the results to help address local policy questions and to improve the management of aquatic resources.
Much more information will also be included in our database related to specific projects carried out by Lake Pulse researchers.
National Lake Pulse Survey 5-year timeline
2017 - Our 1st field campaign. We sampled 217 lakes in Québec, Ontario, New Brunswick, PEI and Nova Scotia from mid-July to the end of August. Samples will be processed in the following autumn and winter. Data will be entered into the National Lake Pulse Database.
2018 - Our 2nd field campaign. Field teams will visit about 230 new lakes, some in more northern areas.
2019 - Our final summer of sampling. Field teams will sample many Canadian regions that were not visited previously.
2020 & 2021 - The Lake Pulse researchers, partners and students will be crunching numbers to understand the health of Canadian lakes. We will extend our lake health assessments to all Canadian lakes through diverse techniques. Ultimately, our web interface will allow you to obtain information on many 1000s of lakes in Canada, but this will take several years of  hard work!