Lake Pulse National Survey: Summer 2018 campaign
Important dates
June 25, 26 and 27, 2018: Field training workshop in Sherbrooke, Quebec - Meet your team members and learn about protocols & equipment!
June 28: Field teams drive from the Université de Sherbrooke to their first lake.
July 1, 2 or 3: The field season begins! Field teams sample their first lake. The exact start date depends on the distance of the first lake from Sherbrooke.
August 27: Each team should be sampling about their 46th lake! Time to drive back to Sherbrooke!
A collective effort: visiting 232 lakes across Canada in the summer of 2018
Our 5 field teams
Each team is responsible for sampling about 46 lakes (around 8 weeks of field sampling).
This is in line with our target of 680 lakes over 3 years, which have been selected across Canada according to our sampling design.
Each Lake Pulse student is assigned to a 4-person field team; each team member is assigned a key role.
Students become proficient in a diverse range of limnological techniques described in the Lake Pulse Field Manual.
Each team is provided with a detailed itinerary.
Team members can adjust their weekly schedule to reach their target lakes. For example, adjusting shipping days and rest days. This approach was successful in 2017!
Lake Pulse students spearhead Canada's first national assessment of lake health
Lake Pulse students learn how to plan and run a field campaign. Each team is highly autonomous, but always in contact with our Administrative Centre and field coordination team based in Sherbrooke who provide extensive logistics support.
All teams will be trained to locate alternative lakes using our lake database. Teams will also learn how to coordinate their field efforts with regional and local groups.
Field Training (June 25, 25 and 27, 2018) at the Université de Sherbrooke
There are 4 people (P1, P2, P3 and P4) on each team:
P1 and P2 are in charge of morning sampling and follow-up filtrations.
P3 is in charge of optics.
P4 is in charge of sediment coring.
Three separate schedules (see tables below):
P1 and P2 are trained together.
P3 receives specific training on optics (likely with Simon Bélanger).
P4 receives specific training on sediment cores (likely with Marie-Pierre).
Some parts of the training are for all participants (see legend below).
Field Training Preliminary Schedule
Daily schedule at each lake: Group A (P1 and P2) and Group B (P3 and P4)
Lake Pulse National Survey: 3 summers, 680 lakes
Over 3 summers, our field teams travel across Canada to sample 680 lakes to create a nationwide baseline dataset:
560 lakes selected in 7 core ecozones for a range of sizes, lake colour properties and land-use impacts.
40 lakes selected for their historical archives or their importance for management purposes. This will help to provide a long-term context for understanding new data.
80 lakes in 4 northern ecozones to provide a north-south gradient across Canada.
Lakes sampled by end of summer 2017
Lakes sampled by end of summer 2018
Lakes sampled by end of summer 2019
Nationally-consistent water quality data
Field teams will collect samples using the same methods at all lakes so that the results can be compared across the country. Large spatial scales are needed to understand how lake functioning and biogeochemistry are affected by different stressors in various regions.
We are also collaborating closely with the Environmental Protection Agency's National Lakes Assessment to align our sampling protocols to allow continental-scale evaluations.
The measurements include indicators for: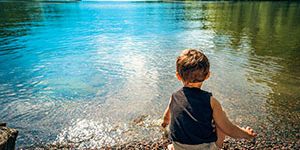 Water quality
Nutrients, dissolved oxygen, cyanobacteria abundance, pesticides & pharmaceuticals, etc.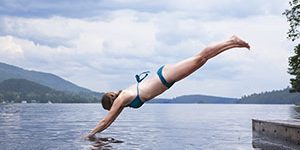 Recreation
Algal toxins, pathogens, etc.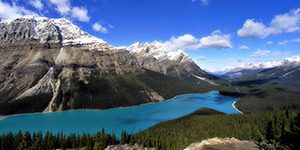 Physical habitat
Lakeshore cover, light attenuation & reflectance, watershed characteristics, etc.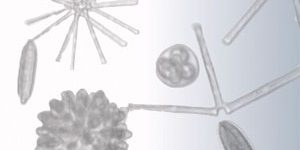 Biology
Algae, microscopic animals, bacteria, etc.
The information compiled in the National Lake Pulse Database will be made accessible online,
so that anyone can view the results to help address local policy questions and to improve the management of aquatic resources.
Much more information will also be included in our database related to specific projects carried out by Lake Pulse researchers.
National Lake Pulse Survey 5-year timeline
2017 - Our 1st field campaign. We sampled 217 lakes in Québec, Ontario, New Brunswick, PEI and Nova Scotia from mid-July to the end of August. Samples will be processed in the following autumn and winter. Data will be entered into the National Lake Pulse Database.
2018 - Our 2nd field campaign. Field teams will visit about 232 new lakes.
2019 - Our final summer of sampling. Field teams will sample many Canadian regions that were not visited previously.
2020 & 2021 - The Lake Pulse researchers, partners and students will be crunching numbers to understand the health of Canadian lakes. We will extend our lake health assessments to all Canadian lakes through diverse techniques. Ultimately, our web interface will allow you to obtain information on many 1000s of lakes in Canada, but this will take several years of  hard work!